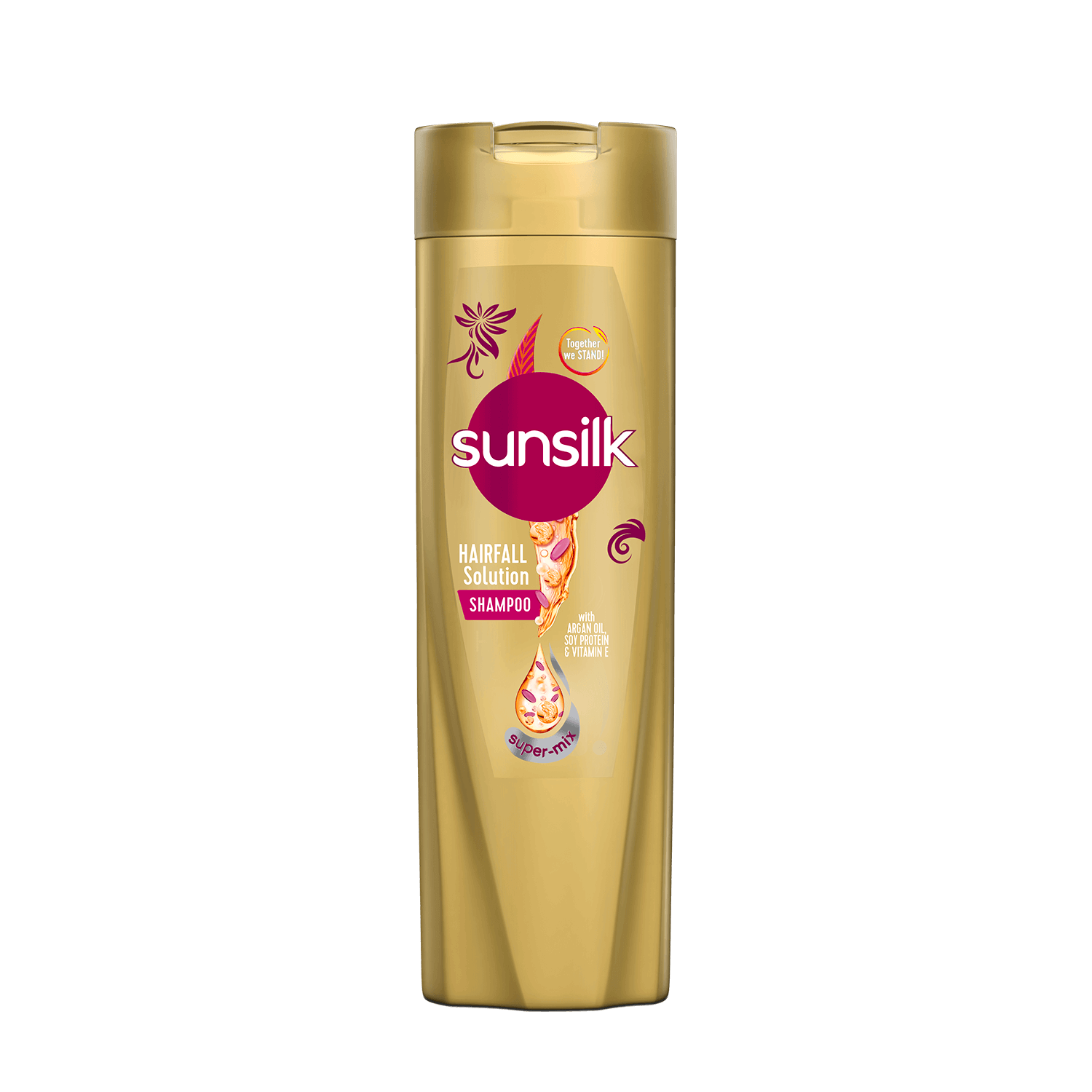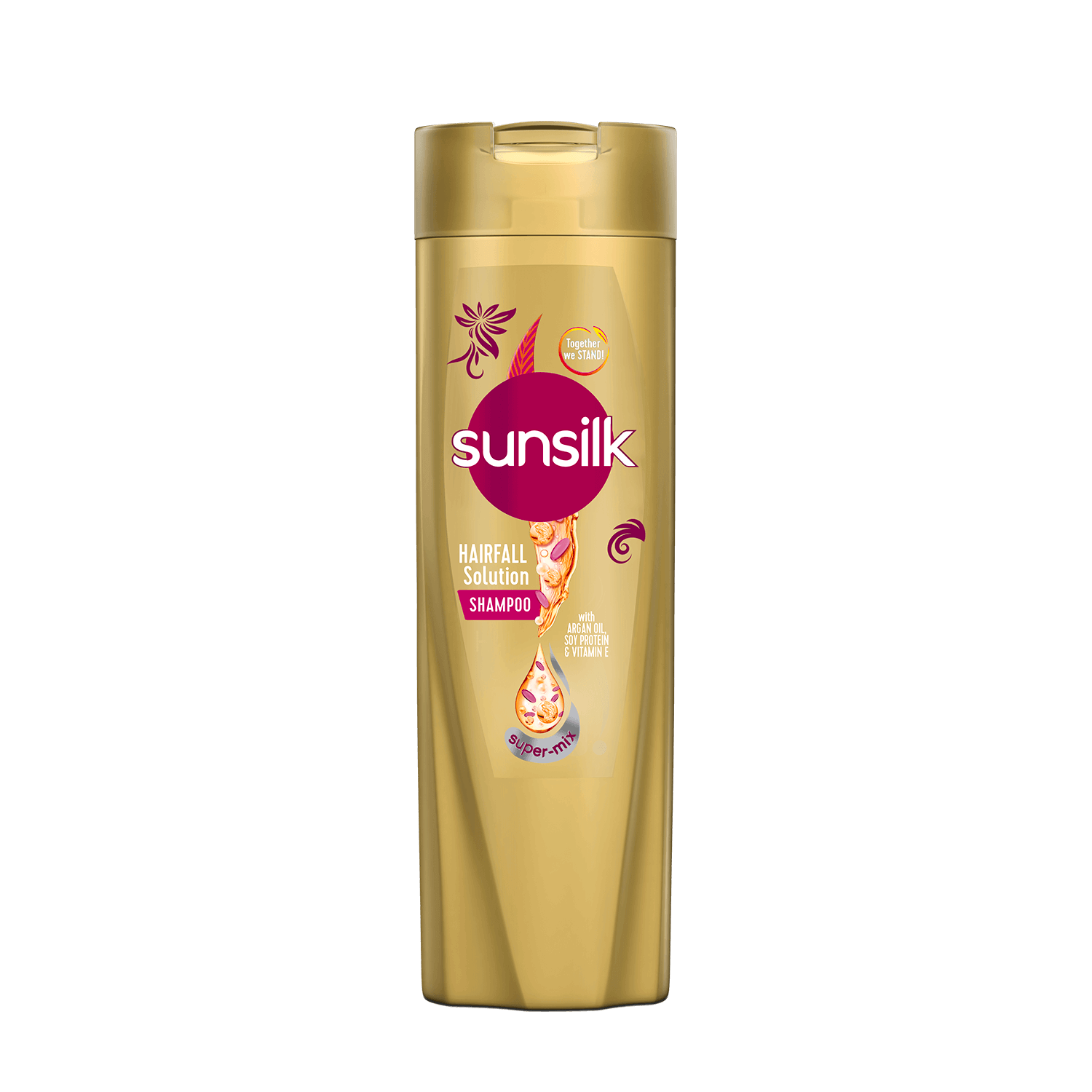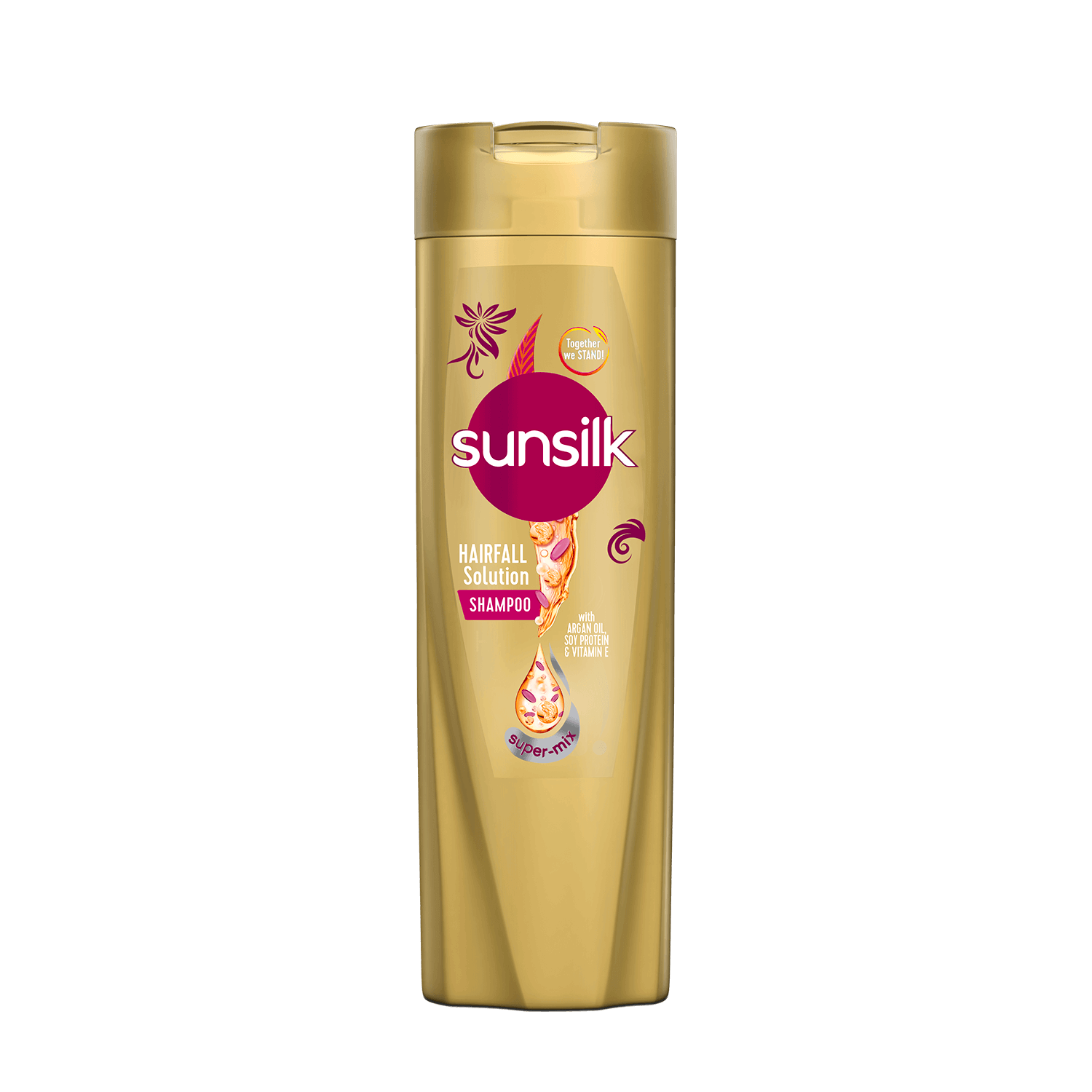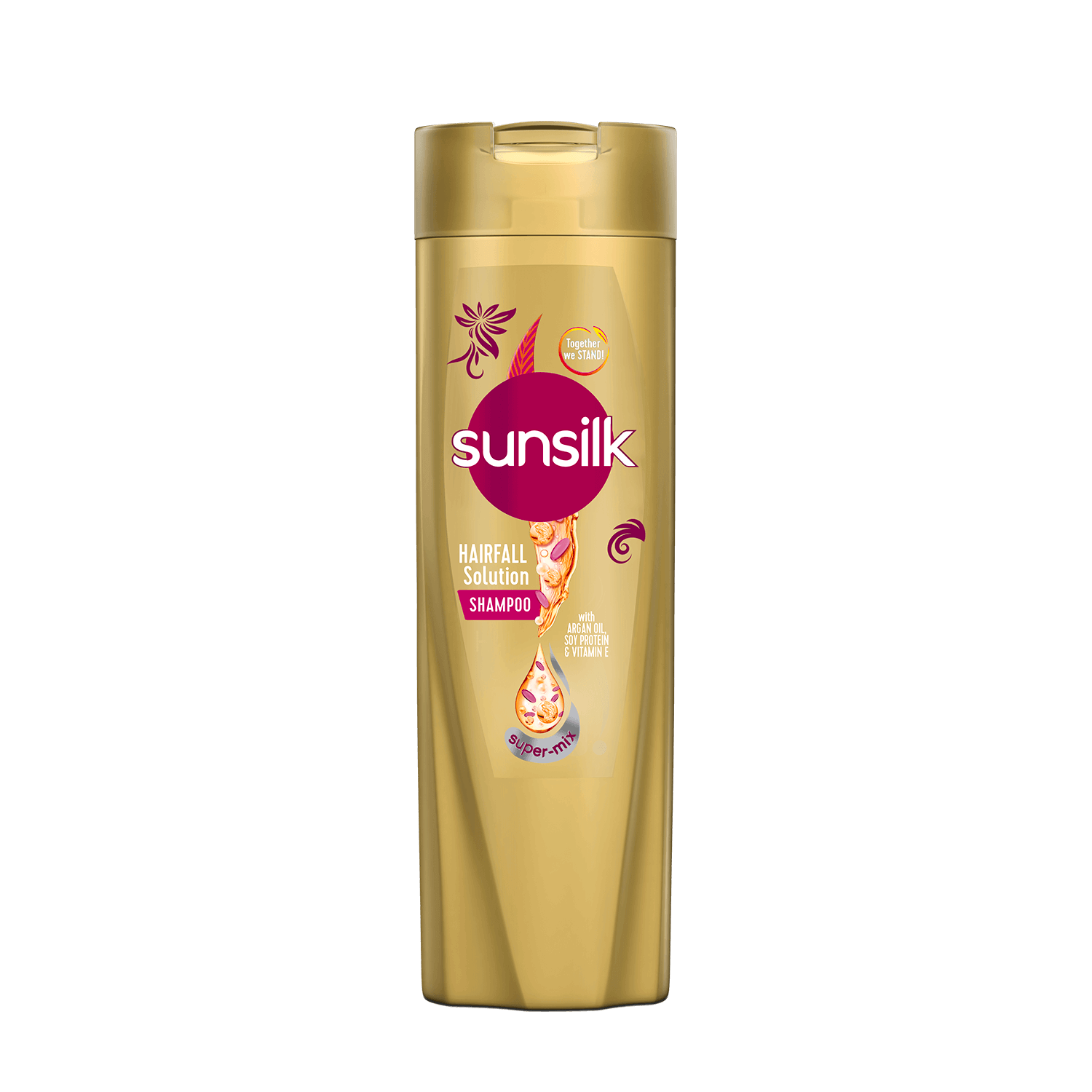 Sunsilk Hairfall Solution shampoo, for hair so strong it fights the loss! 
Sunsilk Hairfall Solution contains soya vitamin technology. The new formula complemented by a fresh perky fragrance works from the first wash, so your hair is reinforced and strengthened up to the tip. 
Tired of hair fall everywhere you turn? On your car seat, your pillow??! Stop frequent hair breakage and hair fall, starting today! You don't have to put up with weak, fragile, damaged hair that falls everytime you touch, brush or comb it. Sunsilk Hairfall* Solution now helps your hair reduce fall out upto 10 times*.   

*Based on lab test of hair fall due to breakage with sunsilk shampoo vs. non conditioning shampoo 
1. Rinse your hair with water. 
2. Apply a coin sized amount of shampoo. Lather. Wash using a rotating finger motion to nourish and cleanse pores. 
3. Rinse with running water till all shampoo is washed off. 
Water, Sodium laureth sulfate, Demethiconol and Tea-dodecyl benzene sulfonate, cocamidopropyl betaine, Perfume, Carbomer, Guar Hydroxypropyl trimonium chloride, Disodium EDTA, DMDMhydantoin, Mica and Titatium dioxide, Peg-45M, Lysine Hycloride, Penthenol Hydrolized soy protien, Methylchloroisoazolinone, Methylisothiazolinone, sodium chloride, Citiric acid, sodium hydroxide.